Supporting the International Day of People with DisAbility
Posted on 3 December 2016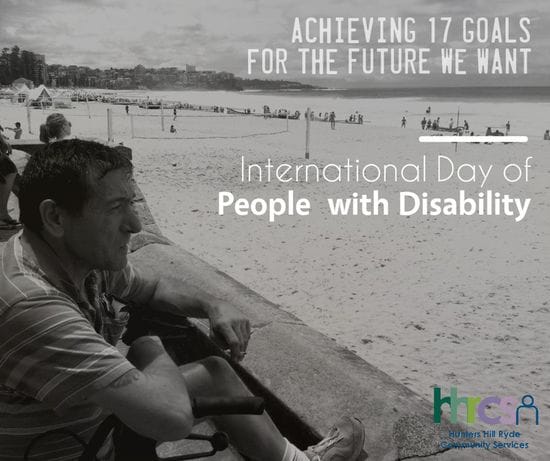 Hunters Hill Ryde Community Services Disability Program meets every Monday from 9.00am3.00pm. Clients meet at our Cottage in Hunters Hill for greeting and morning tea. Each week there is a great feeling of camaraderie, lots of laughs and banter as staff prepare for the day. Our centre based program is for adults with disability, we have a team of experienced and dedicated staff, individual support plans are developed, respecting our Clients' choice.
HHRCS Disability Service supports the International Day of People with Disability on the 3rd of December 2016 by recognising Clients abilities. One of our Clients recently wished to share his story with the community; this has been included in an article to be published in the TWT Weekly newspaper. During this year Clients painted masks and wished to exhibit their Art in the Hunters Hill Ryde Community Services 3rd Annual Art Exhibition; these were framed and exhibited in the Exhibition. Some of our Clients wished to participate in cycling this year for exercise; they were supported by HHRCS for their assessment with Royal Rehab. Return2Sport and this activity is now included in our program.
HHRCS Disability Program supports Client choice, facilitates independence, considers individual abilities and encourages participation with dignity. Our Clients enjoy social interaction, making friends, fun and laughter. The activities include Music, Art, Sailing, Archery, Ten Pin Bowling, and Cycling, with fabulous outings, lunches and picnics.
We respect and admire the strength of character shown by our Clients, who participate with enthusiasm in our Program.
If you would like any information on our Disability Program or if we can be of any assistance, please call the Disability Coordinator on 02 9817 0101, referrals are welcome and encouraged.